ABCs of RSD – K is for…
K is for…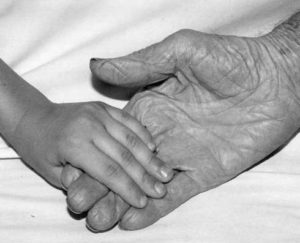 Kind, because a single kind word can help another have a better day. Studies have shown it's much easier to spread negativity than it is positivity. So remember when you think someone might be having a rough day, be kind to them. It might be all they needed to turn their day around.
K is for…
Kickstarter, an opportunity site that those with a business idea/product but not the funding can propose ideas to the world to get financial backing. Just because we physically can't do work, doesn't mean your minds can't.
K is for…
Karma, a foreign word that has over the years taken root in the English vocabulary, but it's a very old concept. Similar to the golden rule, it suggests what we do now impacts our lives in the future and our past affects us now. Positive bringing positive, negative bringing negative. It's amazing what life can be like if you're surrounded by positive people, even in your darkest hours.
K is for…
Kudos, a very unique word that I think deserves a place here. Because if we give support and kudos to those who make a difference in our lives, hopefully they will feel it's worth while to keep doing all that work.
K is for…
Kiss, affection can be brutal physically, but a kiss, a hug, can make the world of difference in our day. Just remember healthies, air kisses/hugs are highly encouraged!